Saturday, February 25, 2012
Posted by

Sadie
at 8:11 AM
No comments:
Links to this post

Wednesday, February 22, 2012
I did it!!!! :)
I started AND completed a holiday themed pillow, before the holiday was over.
I could have sworn I had found a design like this on Pinterest, but after I got home from the store with the burlap, I couldn't find it any where. I made this design using a fun Celtic font and a shamrock clip art, and stenciled it on to the fabric using the freezer paper stencil technique. It is an envelope back so I can easily remove the pillow cover after St Patrick's Day and change it to another themed pillow.
Go me!
Posted by

Sadie
at 5:57 PM
1 comment:
Links to this post

Wednesday, February 1, 2012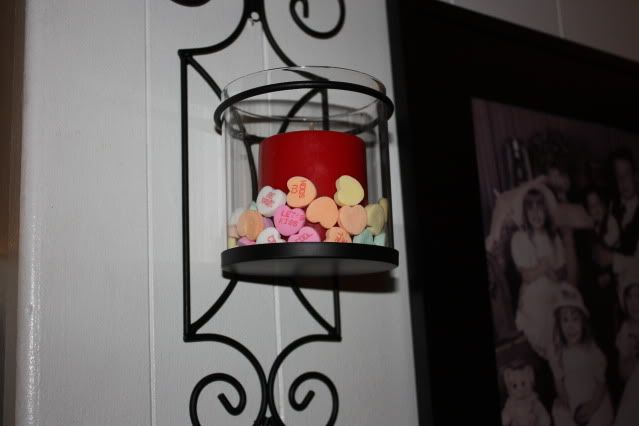 Quick and simple, I added candy hearts to our new glass candle sconces. I'm going to have fun thinking up different things to add to the sconces for each holiday throughout the year.
Posted by

Sadie
at 5:00 PM
No comments:
Links to this post