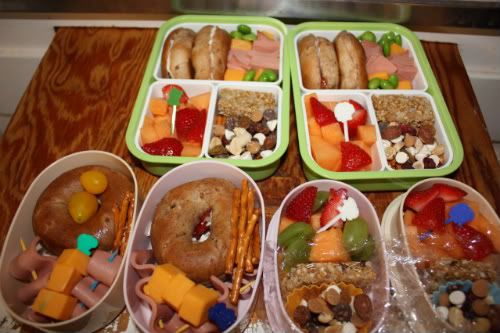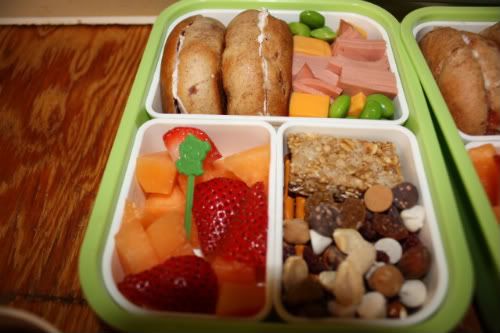 Mini cinnamon bagel with cream cheese and strawberry jelly. Bologna and cheddar, edamame. Canteloupe and strawberries. Pretzel sticks, 1/2 granola bar, trailmix.
Ceci's also had some grapes and 2 cherry tomatoes (she has claimed all of the cherry tomatoes in our garden as hers, and hers alone). And Niko had a little dried pineapple mixed in to his trail mix... yet I forgot to put edamame in his lunch. I was tired this morning when I was packing and taking pictures.
I used a little plastic wrap to try to keep Ceci and Niko's dry snacks dry so they wouldn't get soggy from the fruit since I didn't have big enough silicone cups to hold all of the goodies. I used Glad's PressNSeal to do the same for the cups in Brina and Abbi's boxes.