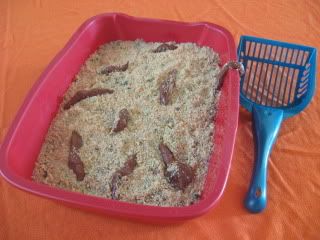 The other day Nate asked me to make a special treat for his office. Evidently he had been telling them about the kitty litter cake I made for his work way back in 1999, and everyone was clamoring for a repeat.
I'm sure you've seen kitty litter cakes before, but they're always a gross hit for Halloween or April Fool's Day. Here's how to make one of your own: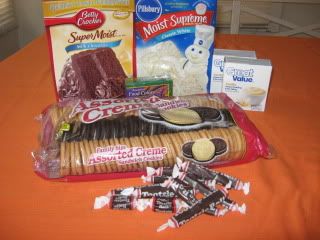 Start with your cast of characters. A box of chocolate cake mix, a box of white cake mix, a package of vanilla sandwich cookies, vanilla instant pudding, and green food coloring. Plus the eggs, water, and oil you'll need for the cakes, as well as the milk for the pudding.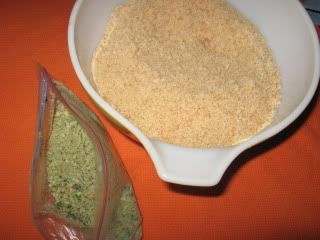 Crumble up the vanilla sandwich cookies. I only used about one and a half rows from the package shown, but this was the only package with vanilla cookies left in it at my store.
Mix up the vanilla pudding according to the package directions and put in the fridge to set.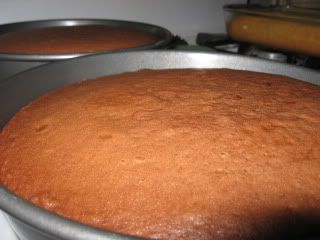 Bake the cakes according to the package directions... it doesn't matter what size pan you use because you're going to crumble them up.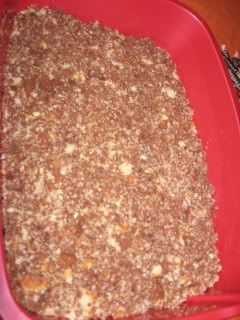 Break the cakes up in a big bowl and mix with half of the plain cookie crumbs. Add in just enough pudding so that the cake is moist, but not soggy. I only used about half of the pudding, so one box should suffice. Dump it into your NEW and cleaned litter pan and pat it down gently into an even layer.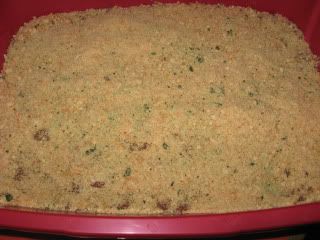 Mix the green cookie crumbs with the plain ones and sprinkle them evenly over the surface of the cake.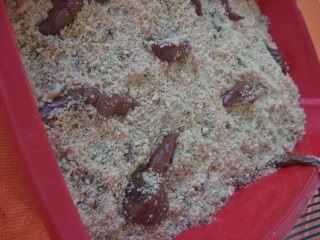 To mold the kitty poops out of your tootsie rolls, place the unwrapped candies into the microwave for a few seconds of time. About 8-10 seconds should be enough... too long and the candy melts into a crispy puddle. Have fun with shaping each candy into a unique and realistic shape, burying some halfway in the "litter" and even draping one over the side of the pan.
Serve with a NEW and washed litter scooper.