If you've been reading here for a while, you have probably seen the dresser that I worked on for the girls' room. It was a $35 Craigslist find. A nice, solidly built dresser from the 1960's, all wood. I simply had to patch a hole in the side, sand it, prime it, paint it and poly it - including removing the drawer pulls and spray painting them. For just a minute, ignore the clothes peeking out of the drawers and enjoy the transformation: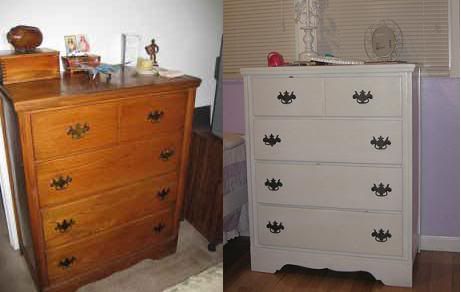 And now, feast your eyes on what I was able to buy yesterday for $5 each at the Habitat for Humanity ReStore...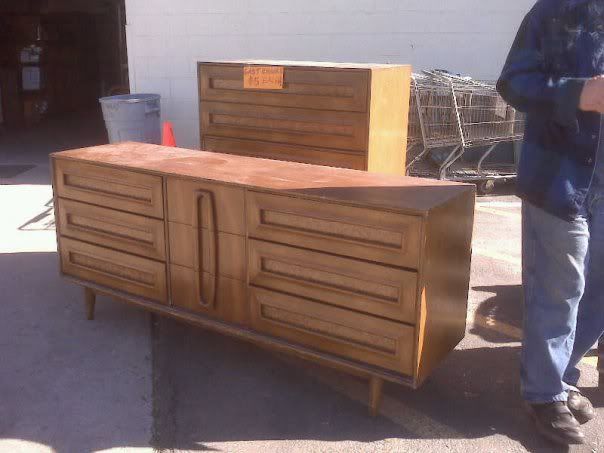 Built in 1975, these dressers are just as solidly made though they will require a few more repairs. They don't need nearly as much work as some other pieces I have seen, and I think the time invested in them will be well worth it. While mostly structurally sound, they will need more extensive repairs than the one I got for my girls'. They both need to have several drawer rails replaced or repaired, and a bottom leg support on the longer/shorter dresser will need to be replaced completely (but it should be as simple as removing half a dozen screws, getting a piece of wood cut to fit, and then drilling some holes in it for the dowels to fit in). A little bit of wood putty to fill in a few areas, followed by sanding, painting, and polying and I think these dressers will have at least another 40 years of use in them! I bought them for my cousin's family and we are all excited to see how they turn out.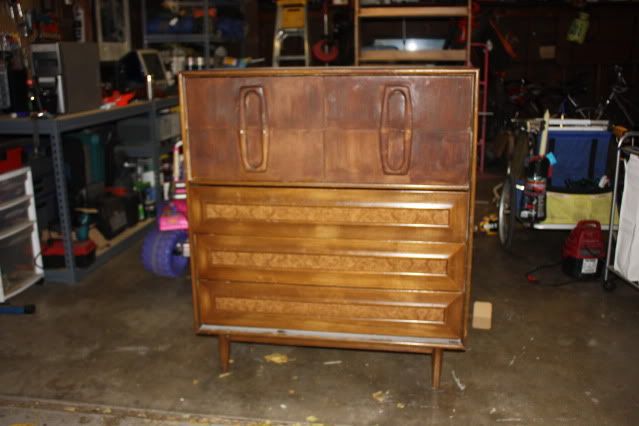 One of the features that I really love about these dressers is the fact that some of the drawers have built in dividers! How handy would these be for keeping things organized?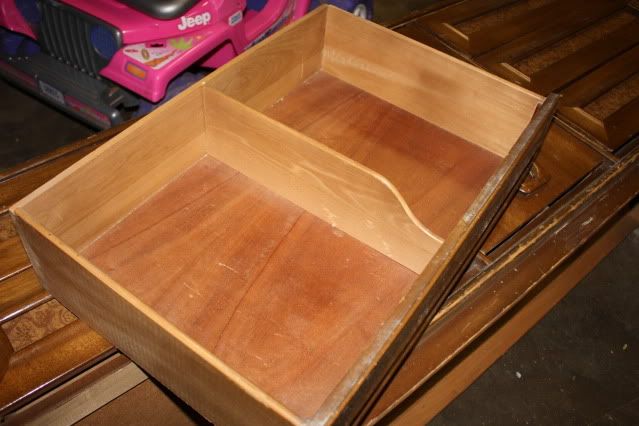 The staff at the ReStore told me that these had been hanging around the store for a while and they were planning on destroying them, but thought they would give them one last chance. I really believe it was one of those "God things" that I just happened to finally stop in to check out the store because I had been thinking about going there since the store opened a year ago, yet had never actually made it in... though it's only about 4 miles from my house. And it was just last week that I found out my cousin needed two dressers, and here were these matching pieces!
Now I'm just waiting to be led to the "perfect" dresser for my boys' bedroom. Something about the same size as the one I got for my girls room, but with more masculine detailing - maybe some dental moulding! Something that will look wonderful painted a nice brick red....