Like father, like son (take two). Nathan wanted his hair cut to match my hubby, and then he bought himself a pair of aviators at the mall.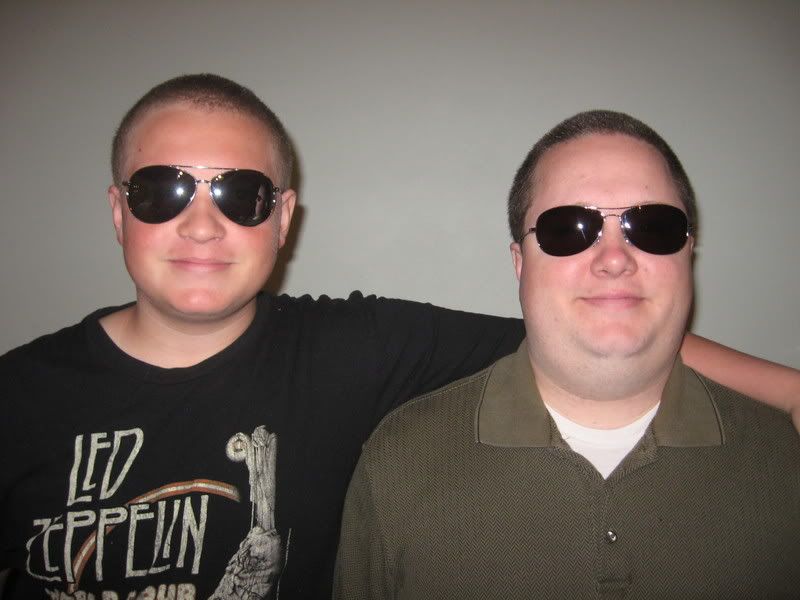 Now I just need a picture of all three of my guys together, with their matching haircuts and sunglasses.
I finished my English assignment today. I had to write an autobiographical essay, basically introducing myself to the class. It was kind of fun to write, and I'm interested to see how many marks of red pen will be all over my paper when I get it back.